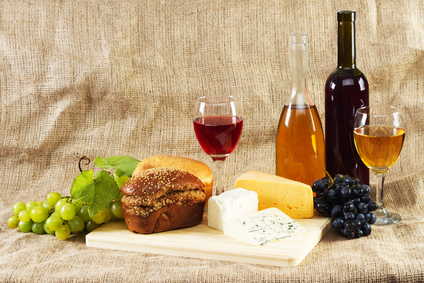 Amirim is situated in the Merom Hagalil district and offers you a vast variety of attractions, in addition to spectacular views and comfortable climates all year round.
Merom Hagalil is abundant in wineries. You are invited to visit these and partake in the wine experience up close and learn one or two things about the wine culture that is developing in the Galilee. This is by far a fascinating experience and especially interesting for lovers of good wine.
Galilee Boutique Winery
The Galilee Boutique Winery was established in 2008 with the purpose of producing wine from pomegranates. In a short period of time, the winery prospered thanks to the high quality of the pomegranates, the professional winemakers and their knowledge for developing alcohol products.
The Boutique Winery is proud of its life work and in 2011 won first and second place in the Terravino International Wine Competition.
The winery is open to visitors who wish to experience the wine-making industry experience and offers tours, wine-tasting and a visit to the factory shop, at no cost. Visitors are invited to enjoy high quality natural products produced in-house – spreads, concentrates, pomegranate wine, sparkling cider made from pomegranates and apples, dates spread, natural date honey, pure juices and more.
The Galilee Boutique Winery invites groups and individuals to come and visit. It is open to visitors on Sundays from 8am until 4:30pm. Reservations should be made in advance, by calling 04-6944554.
Galil Mountain Winery
Galil Mountain Winery situated next to Kibbutz Yiron enjoys topographic and climate conditions which constitute the perfect habitat for vineyards and grapes that produce high quality wines. The winery began in the 90's of the previous century. Since then the winery has developed and prospered. The wine is produced in five vineyards, each with different topographic characteristics and different climate conditions, which provide the wine its unique character and excellent high quality taste.
Galil Mountain Winery invites you to visit and tour and enjoy a range of quality wines, complementary products and wine accessories for a perfect experience. Guided tours are provided in English and Hebrew. It is recommended to book in advance. Please note the winery is closed for visits on Shabbat and festivals. Opening times are until 4pm during the summer and until 2pm in winter.