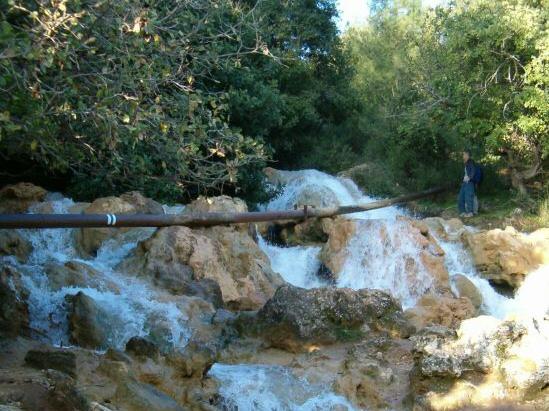 The hike begins from the northwestern side of Moshav Shefer, at the Ramiel Springs. This hilly trail turns southwest into a small shady wadi (stream) until it reaches the Farod Falls, which can be skirted from the east or the west. From the Farod Falls the trail continues along the gully of the Farod Stream. The riverbanks are covered with Mediterranean woodland, characterized by pine, oak and terebinth trees, which are shady and are easily traversable. The trail ends by Ein Farod, in the car park on the eastern side of the gully.

This is an easy trail, affording a view of the hilly landscape typical of Mt. Meron. Most of the route is rich with different types of vegetation, and in winter, the stream's gushing waters provide a magnificent spectacle from the waterfall.

Recommended seasons for this trail: all year round, but especially in winter.
Duration: approximately one hour.
Last time for entering the site: approx. two hours before nightfall.
Recommended spots for a break/parking: close to the waterfall and in the Farod car park-picnic area.